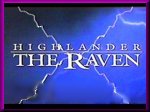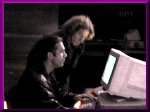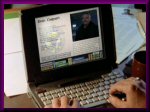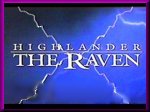 "I want you to promise me you'll learn to use a computer"
Duncan MacLeod, Star-Crossed
This page offers all the bits and pieces you need to put together a custom Windows theme. First, a set of Watcher-themed icons and cursors and, secondly, screen savers not available elsewhere, (unless someone's pinched them!). Add a wallpaper of your choice from the many available on the Internet and a selection of the sounds and you have your very own custom theme. Enjoy!
Watcher Icon & Animated Cursor Set
This is the set of Icons and Cursors for Windows users. The set is available as a .ZIP file, (7KB File Size), or a self-extracting .EXE file, (29K File Size). A full set of instructions can be downloaded. The desktop icons and the two animated cursors are shown below.
The Screen Savers
Click below to download the file of your choice. The icons download Zip files, so once you've downloaded it, uncompress it into any directory. Windows 98 users may find that the Zip file will not UnZip, so you can download the uncompressed file by clicking on the file name. After you've got the file, Windows 9x users should copy the file to the WINDOWS\SYSTEM directory, from where you can install it as your screen saver from Start-Settings-Control Panel. If you want to see what it looks like before that, double click on the file to open it. Let me know if you have any problems.
| | | |
| --- | --- | --- |
| | kronos.scr | The Kronos Screen Saver features each of the episodes in which Kronos appeared, from Comes A Horseman through to Not To Be. The Zip file is 848KB and uncompresses to a single 1600KB file |
| | horsemen.scr | The Four Horsemen Screen Saver features each of the Horsemen, as well as both the past and present segments of the Comes A Horseman - Revelation 6:8 two header. The Zip file is 1362KB and the full file is 2330K. |
| | season1.scr | The highlights of Season 1 are captured in this screen saver, the first of a series covering all six seasons. The Zip file is 1690KB and the full file is 2662K. |