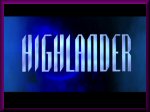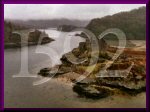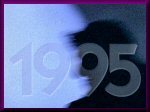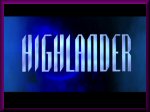 "Where do I come from?" - Duncan MacLeod, Family Tree
From those first terrifying days alone in the Highlands after he was banished from Glenfinnan, Duncan MacLeod had to learn to face a world radically different from any he could have imagined as a child. Much of the pattern of events to come is set in these early years, through his first encounters with friends such as Amanda and Hugh Fitzcairn, to more deadly Immortals like Martin Hyde and Kalas.
This timeline is drawn from all of the episodes of the six Seasons of Highlander.
A Foundling Child
| | |
| --- | --- |
| 1592-1621 | Born in Glenfinnan, Scotland, and raised as the son of the Chieftain of the Clan MacLeod. At the age of 13, he is lost in the woods overnight, where he meets the witch, Cassandra, "Prophecy") |
The Young Immortal
| | |
| --- | --- |
| 1622-1630 | Fatally wounded in battle, but revives after he dies. Exiled from Glenfinnan by his father, ("Family Tree"), he spends the next two years wandering Scotland, a feared man, returning to Glenfinnan to avenge his father's death at the hands of Kanwulf, the Viking in 1624, ("Homeland"). Still not knowing what he is, he wanders the Highlands, meeting a hermit the following year, who tells him of his destiny to fight an evil that returns every thousand years, ("Archangel"). The hermit is an Immortal and forces Duncan to behead him, thereby giving the young Immortal his first Quickening. Shortly afterwards, he meets Connor MacLeod, who teaches him about his immortality. After an encounter with Martin Hyde, ("Prodigal Son"), he leaves Connor. |
| 1631-1640 | Although he knows what he is, he still has to learn how to recognise others who will become Immortal, leading him to bury Devon Marek when he sees him killed, ("Black Tower"). Travelling to France and then on to Italy, he encounters a number of Immortals with whom he finds friendship, firstly Ursa, ("The Beast Below") and then, in complete contrast, Amanda, together with her friend and teacher, Rebecca Horne, ("Legacy"). In Verona, he befriends the irrepressible Hugh Fitzcairn, ("Star Crossed"), and when they are forced to leave, teams up with him and they travel together as swords for hire, unaware that their first meeting, (("The Hunters")), and subsequent travels have been recorded by the Watchers. The dynamic duo encounter Mako during this time, ("Under Colour Of Authority"). |
| 1640-1659 | Always the wanderer, his travels lead him back to France, where he meets Kyra, ("Patient Number 7"), but by 1653, he is in Algiers, travelling with Hamza el-Kahir, who is beheaded by Xavier St Cloud, ("Finalé"). In search of a teacher, he travels to Italy, where he finds Graham Ashe, but is stunned when Haresh Clay kills Ashe in 1657 and taunts MacLeod, who hides on holy ground, ("The End Of Innocence"). Shaken by his experience with Clay, he seeks refuge the following year in the sanctuary offered to all Immortals by Paul, ("Song Of The Executioner"). Even here, he discovers there is no safety and, before he leaves, he makes an enemy of Kalas, when he causes Paul to exile his oldest student. When he leaves, he travels towards England, but is delayed in Normandy at the end of the decade, when he becomes the lover of Kristen Gilles, ("Chivalry"). |
| 1660-1695 | Leaving Kristen after she murders Louise Barton, he returns to England, meeting Grace Chandel en-route, ("Saving Grace"). He becomes a wandering actor with Walter Graham's company, ("Timeless") and befriends sculptor John Garrick, ("Shadows"), who he unwittingly abandons to be burnt at the stake. He returns to his native Scotland by 1670, where he is challenged by Michel Bourgoyne, ("Unholy Alliance"). Little is recorded of his travels for the next 25 years, but it is believed that he again encountered Mako during this period. |