<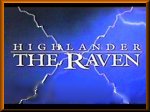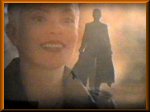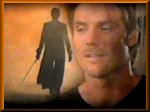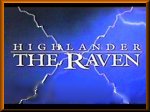 "Let's go meet the legend" - Nick Wolfe, Reborn
This page recounts Amanda's history, built up from the flashbacks in Highlander and The Raven, charting her progress from the starving waif taken in by Rebecca, through her first encounter with Duncan MacLeod and onward to the many different Immortals she has known through the centuries.
Thieves &amp Angels
| | |
| --- | --- |
| 820-1100 | An orphan without a family survives by stealing and a thief was what Amanda became. It was also what led to her being beaten to death by a mob when she stole bread from a plague house. A life without any luck was reborn when Rebecca Horne found her and took her in, ("Legacy"). Rebecca taught Amanda more than just how to survive as an Immortal, perhaps most notably that there was such a thing as forgiveness, when her student tried to steal the Methuselah Stone from her, ("Methuselah's Gift"). Eventually, Amanda left Rebecca to make her own way in the world, but it was not the end of their friendship. |
The Middle Ages
| | |
| --- | --- |
| 1100-1500 | By the twelfth century, her wandering had taken her to England, where she found a child Immortal, Kenneth, ("Reunion"). They stayed together for nearly a year, until their success at robbery led to them being hunted down by the Normans. Amanda was hung for her crimes and Kenneth fled. Despite searching for several years, Amanda never found her "son" again. |
Renaissance Girl
| | |
| --- | --- |
| 1500-1800 | Amanda starts the sixteenth century by robbing the Catholic Queen Mary with Jeremy Dexter, ("Thick As Thieves"), but has moved back to France by 1565, where she befriends the daughter of the Duke of Bourgoyne, only for the girl to die in her arms on her wedding day, murdered by Vladimir Rankov, ("The Manipulator"). She spends time in house of a Dutch nobleman as a lady's maid, until the family is destroyed when she exposes the attempt of the adopted son of the house, Peyton, to murder his brother, ("Dead On Arrival"). Peyton kills his father, escaping Amanda's attempt to stop him. Travelling with Rebecca to Verona in 1635, she encounters a young Immortal by the name of Duncan MacLeod and steals his purse. MacLeod isn't the fool she takes him for and turns the tables on her with good humour. It's the beginning of a long friendship for both of them. A decade later, she encounters Julian Heller in the Black Forest and escapes a grisly fate when he tries to have her burnt at the stake as a witch, ("The Ex-Files"). Her first recorded trip to the New World ends in disaster when the ship she is on is wrecked, ("Birthright"), and she returns to Europe, travelling east to Constantinople, where an attempt to rob the Sultan of his jewels nearly leads to her hands being cut off, ("Finalé"). She escapes only after the fortunate intervention of Duncan MacLeod and the two make their getaway. Seeking better fortune in the New World, Amanda is caught up in the American War of Independence, where she mets ideallistic young Immortal Liam Riley. By the end of the century, Amanda is in France and is caught up in a very different and more murderous Revolution, ("Inferno"). She is forced to make a pact with the venemous Talia Bauer to avoid losing her head to the guillotine. |
Once A Thief....
| | |
| --- | --- |
| 1800-1992 | Although she and MacLeod split up after the debacle in Constantinople, they are reunited in the early years of the 19th Century, living together in Bavaria. An association with Zachary Blaine leads to "The Lady & The Tiger" leaving MacLeod to face the local Duke's soldiers as they flee - she doesn't see MacLeod for nearly eighty years. Escaping Zachary, she spends a summer in Paris with Marco Becker before teaming up with kidnapper Derek Markham, (Love And Death), who she marries. When she discovers that he murders his victims, she betrays him to the police, before moving to America. She is reunited with MacLeod in San Francisco in 1888 when she wins the "Double Eagle" from Kit O'Brady in a poker game. After the Double Eagle burns down, Amanda moves east and is in New York when Morgan Kenworthy's adopted son is murdered by the police and the silversmith is shot, ("Bloodlines"). She returns to Europe, first to London, where she meets long time adversary Jade and stealing a diamond out from under her nose, then on to Paris, where she models for artist Antonio Ravelli, ("The Frame"). Leaving France, Amanda travels to the Orient and spends time with Andre Korda in the South China Seas, refining her martial skills, but leaves him when his murderous ways become clear, ("A Matter Of Time"). She returns to Europe and encounters John Ray Fielding towards the end of the Great War, inadvertently sending him and hundreds of other soldiers to their deaths, ("The Unknown Soldier"). She returns to America and teams up with MacLeod to work for Barnum & Bailey, but their tenure is short-lived and, leaving the circus, they encounter the amoral Cory Raines, ("Money No Object"). Amanda and Cory go on a crime spree across the Southern states, being constantly rescued by an increasingly irritated MacLeod, who finally leaves her behind. But, barely ten years later, their paths cross in Berlin, ("The Return Of Amanda"), when her plans to acquire fake printing plates for bank notes go awry. After the war, she is reunited with MacLeod and Fitzcairn for a game of golf, which leads to the theft of "The Stone Of Scone". It also leaves Amanda owing a large amount of money to Bernie Crimmins, so she agrees to help Mario Cardoza steal a Ming vase in Warsaw, ("Full Disclosure"), but they fall out when Cardoza covers their tracks with a bomb. Amanda is briefly reunited with former lover Marco Becker before he is killed by Wilson Geary, ("Passion Play"). She takes Marco's young widow, Lucy, under her wing and the two become firm friends. Despite the stability of their friendship, she returns to her wandering ways and is travelling with the circus again when she next meets Duncan MacLeod in Paris in 1992. |