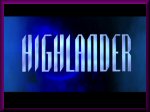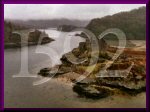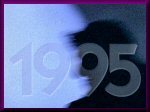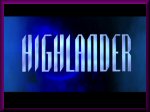 "You run and you tell every English boy you meet that Duncan MacLeod is coming for their fathers" - Duncan MacLeod, Forgive Us Our Trespasses
The life of a sword for hire begins to pale on the Highlander as his wanderlust takes him to new lands and new friends, but it is a disaster that unites him with his first great teacher, Hideo Koto, and the sword that he will carry from now on. Driven to leave Europe behind after the massacre at Culloden, he returns to find that Scotland's claim on his soul is not that easily eluded.
This timeline is drawn from all of the episodes of the six Seasons of Highlander.
The 18th Century
| | |
| --- | --- |
| 1696-1719 | By 1696, he was reunited with Hugh Fitzcairn in Paris, where they unwittingly introduce Gina and Robert de Valicourt, ("Till Death"). During his time in Paris, he also encounters Martin Hyde again, when Hyde challenges Duncan's friend Segur. By 1712, he is serving as an emissary for Scotland at the court of the English Queen, who makes him promise not to kill Paul Kinman in her lifetime, ("Reluctant Heroes"). |
| 1720-1746 | He returns to England, encountering Hugh Fitzcairn under Westminster Abbey in 1720 when he is trying to steal The Stone of Scone. Fitz tricks Duncan into trying to blow up the Abbey instead. After this debacle Duncan wanders around England, encountering Walter Reinhardt for the first time, ("Revenge Is Sweet"), and being saved from being beheaded for poaching by Charles Browning, who later tries to kill him, ("Counterfeit"). The storm clouds are gathering and he returns to Scotland in 1745 to fight for the Jacobite pretender, Charles Stuart, alongside Warren Cochrane, ("Through A Glass, Darkly"). Defeated at Culloden, the rebels flee and with the help of Ceirdwyn, ("Take Back The Night"), he helps the Bonnie Prince to escape the English, before riding against the plundering English troops. Eventually, his anger leads him to the estate of the Earl of Rosemount, who ordered the massacres, where he shoots Stephen Keane, ("Forgive Us Our Trespasses"), the Earl's Immortal friend, to stop him from interfering as MacLeod cuts down the English aristocrat. As his anger burns out and sickened by war, he returns to Ceirdwyn, who nurses him back to health and sanity. He leaves Britain, in search of adventure, and is not recorded as returning for nearly forty years. |
| 1746-1780 | He travels East and meets the Cossack, Kristov, in 1750, ("Testimony"). A career as a military strategist in Turkey is cut short when he rescues Amanda from prison in 1753, ("Finalé"), but they don't stay together long and he is alone when he meets Kassim in North Africa in 1755, ("Promises"). He travels to India, by 1764 working for the English army as a scout, ("The Wrath Of Kali"), where he meets Kamir for the first time. In 1778, he prevents Terence Kincaid from being beheaded by his own crew when they mutiny, ("Reunion"), but the mutiny is short lived, as the ship is wrecked in a storm and MacLeod is washed ashore in Japan, ("The Samurai"). After the death of his friend, Hideo Koto, who gives him the sword he will carry thereafter, MacLeod leaves Japan and makes his way back to Europe, meeting Kiem Sun in China, who sends him to May Ling Chen, with whom he stays in 1780, first as her student, then her lover, ("They Also Serve"). |
| 1781-1805 | Before returning to England, he meets the assassin Kuyler in France, who kills MacLeod's employer, ("For Evil's Sake"), though by 1785, he is back in England, where he makes an enemy of Peter Canis, ("Leader Of The Pack"), and a new friend in Terrence Coventry, ("Dramatic License"). But Scotland still calls, or more accurately Warren Cochrane, with whom he goes to see a besotted Bonnie Prince Charlie in Normandy the following year. Staying in France, he befriends Gabriel Piton, ("Eye Of The Beholder"). By 1795, he has an Immortal student in the improbably named Jean-Philippe de Lefaye III, who is killed by Damon Case, ("The Immortal Cimoli") in England. He returns to France the next year to celebrate Robert and Gina de Valicourt's 100th wedding anniversary, along with Hugh Fitzcairn and Sean Burns. Leaving France, he spends time living with Amanda in Bavaria, until she betrays him, ("The Lady & The Tiger"). As relations between France and England deteriorate, he returns to England, having a brief encounter with Alex Raven, ("Sins Of The Father"), en route. In England, his path crosses with Gabriel Piton again, but the two part on bad terms. The following year, MacLeod allows himself to be hanged to save a mortal friend framed for murder by Peter Matlin and Lyman Curlow, ("Blackmail"), but the two of them elude him when he goes after them. |