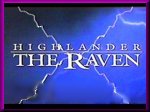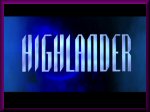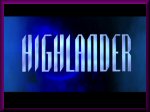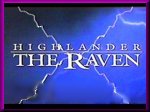 The Memorable Characters of Highlander: Elizabeth Gracen, Jim Byrnes, Stan Kirsch & James Horan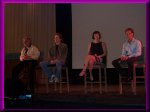 This session was scheduled to run for an hour, but started 17 minutes late as Gillian Horvath was trying to print out some of Stan and Jim's contributions to the An Evening At Joe's anthology and was cut short to enable them to do their readings, so we only ended up with 35 minutes of Q&A.
When they finally got on stage, Jim picked up his mike as the others were settling in, grinned wickedly and said, "OK, who's gonna be first?" He was asked if his music is going to be in the new movie and he said that he has had talks about this with Davis Panzer Productions, but not with Miramax, who would have the final say. He was asked about the likelihood of a new album and he said that he needs two weeks in a row to complete the recordings he's done, which he hasn't had yet. He said that he and Elizabeth are doing an album of standards.
Elizabeth was asked about Peter's involvement with the documentary The Damn Deal. She said that when she had been doing the background research for the documentary and had come to edit it, she realised that she needed a line that ran through the whole film, but she felt that there was a radiance around the three men she interviewed which she didn't want to distract from, hence the creation of the character Peter portrays. She was asked if she ever wanted to be a Bond girl and she said that she felt that Adrian would appear in a Bond movie before she did, but that she didn't really care for the idea.
Jim said that there was a lot of improvisation during the making of Indiscretions, such as the hitchhiking scene and Peter's pulling of a face outside the factory. Adrian had gone home, Dennis Berry was directing and everyone knew that when this was wrapped, they were going home, so they pretty much let them do what they wanted to.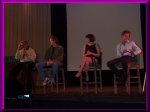 Stan was asked what period he would have liked to have done in a flashback as Richie, given a free choice. He said that, although Richie was born in the Seventies, if he had a free choice he'd go with the Sixties, bell-bottoms and all. He said he didn't see himself appearing it in period movies, to which Elizabeth said he'd make a rather good D'Artagnan and James Horan said he'd look good in a plume.
Elizabeth was asked if she had any memories of the tango on the Eiffel Tower. She said it was her favourite sequence on Highlander and that she had and Adrian had choreographed it together. But it was very cold that day upon the Tower and the platform was not as they had been told, so when he saw Elizabeth was nervous, Adrian threw a fit, (at which Stan said, "Adrian? Throw a fit?"). She said that Gillian Horvath had given her a tape of the dailies. She had never done any sword work before Highlander and the episode Legacy was the first time she'd really had to use one. They had practised in Nadia Cameron's room the night before with Bob Anderson and had been up at 4am on the morning of filming. After Legacy, she had done some training and had trained particularly for The Raven, but she wasn't doing it at the moment because of tendonitis.
Jim was asked if he would be doing the intro for the movie or a voice-over for the trailers, á la the credits for the series. He said there be no mention of this and that Miramax were not the fans of his that we were. They were asked if they felt that there were problems at cons with the fans and Jim said that he found them great fun, which is why he was here. James Horan said that he was honoured to be remembered for appearing in just one episode and found it very flattering. James was asked if he was familiar with the series before appearing as Grayson and said that he had been filming the Zorro series in Spain. The producers of that series were involved in Highlander and, when James was in Vancouver appearing in an episode of The Commish, one of the directors he had worked with on Zorro, Ray Austin, was working on Highlander and asked James to come in and read for the part. He said he had loved the original movie and that the director of Band Of Brothers, Rene Manzur, drove everyone nuts. Stan agreed, saying that Rene had wanted to change to the dynamics of the show, which is not good in episodic television. James said that he'd watched the show from time to time and had always felt that it had a classy look.
Elizabeth and Stan were asked how their characters viewed the idea that There Can Be Only One. Stan said that, going in, he had known it would be Duncan MacLeod and that Adrian had held this over him for five years. He added that, in his mind, Elizabeth Gracen is The One. He said he thought that it should have been They Can Only Be Richie, at which Jim chipped in to say that "Richie got it in the end". They were all asked if they had brought weapons training into their personal life and Elizabeth said that she really loved the fan work she had done for The Raven. Stan said that he has had a katana given to him, which he keeps at home, and Jim said that he pretty much sticks with the guns!
James was asked if he had any thoughts on why Grayson hated Darius so much. He said it was obvious from the script that Grayson had never accepted Darius' decision to become a monk, but he had liked the Shadow Of Obsession novel, because it had outlined so much of the background between the two characters. He said that Grayson had never surrendered his sense of being the warrior and felt a deep betrayal by Darius, which meant he wanted to fight his former teacher.
Elizabeth was asked what her favourite hairstyle was and picked, somewhat tongue-in-cheek, the street waif look from the Legacy flashback. She said she keeps changing her hair and has no particular favourite, provoking a comment of "Broads!" from Jim Byrnes. Stan was asked if it had always been planned for Richie to become immortal and he said that, in the first of the original pilot scripts, he was intended to become immortal at the end of The Gathering. The idea had been kept in the background throughout season one and, at the wrap party, Bill Panzer had told him that he was to become immortal in the next season, but he knew that, in some ways, it was the beginning of the end. There's not much room for two Immortals when They Can Be Only One.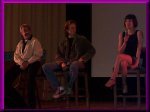 They were each asked what their favourite episode is. Elizabeth mused for a moment before turning to James Horan, who immediately picked Band Of Brothers! Jim Byrnes said it was hard to choose, although he really liked Revelation 6:8, even though he was not in it much, but he had the most fun making Indiscretions. He enjoyed making Armageddon and said that Peter Hudson was great to work with. He also mentioned the Tower shots at the end of Finalé, although the fun they had does not necessarily show on screen, as they had a great time watching the lights on the Eiffel Tower being turned on and off. Elizabeth said that she had particularly enjoyed the comedy episodes, Money No Object, The Stone Of Scone and Dramatic Licence. Stan said that he enjoyed making The Ransom Of Richard Redstone, but that End Of Innocence was also an episode he'd enjoyed making. He said one of the best times he'd had on the show was when he appeared in the last episode, at which Jim muttered something about him getting to point a gun at his head. Elizabeth said that she had really enjoyed making the Richard the Lionheart scene in The Lady And The Tiger with Stan. Stan said that he had been very moved watching The Valkyrie.
James Horan said that he had prior experience of weaponry before filming on Highlander. Stan said that there was not enough lead-time to rehearse the fights and he felt that this particularly showed in the first fight he had. He said they always worked to do the best they could in the time available. James added that he had done weapons during his acting training and he had done some period pieces. With Adrian having a fight every week, he was so quick that he didn't really need to rehearse, but Bob Anderson and Peter Diamond had worked with James. He said that every time you do something like Highlander, you work with different people and learn different ways of doing things.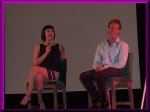 At this point, Gillian had finally persuaded her laptop to part company with some of the text from An Evening At Joe's and extracts were brought to Stan and Jim. Stan said that Gillian had told him to write from Richie's perspective in the Highlander universe and so he read us part of Richie's letters from beyond the grave, which were fairly light and very tongue-in-cheek, but provoked Jim to say, "he's good - I'm not going to read mine!" Jim said that he'd written two letters for the anthology, both of them letters home from Vietnam from the young Joe Dawson. One was to his mother and the other, which is the one he read, was to his sister. The letter was very moving and very convincing as a letter from a young and lonely soldier and it is your Pen's view that Mr Byrnes has nothing to fear from comparisons with whatever else will be in the anthology.
Next, The Process of writing a Highlander episode