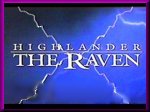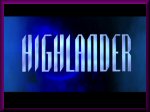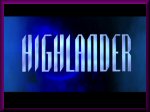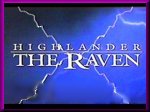 Stan Kirsch
In sharp contrast to the relaxed attitude of most of the other guests, Stan seemed nervous and a little unsure of his reception, although he soon got the drift of things. However, unlike the others, his answers tended to ramble and go on a bit without necessarily adding anything new, which may show that he wasn't as comfortable solo as the Horsemen. Certainly, in his later session with Peter and Valentine, he seemed more relaxed in the ensemble format. Stan came out right off the bat and said that he had enjoyed his time on Highlander, but all good things etc. and he was looking forward, not back. When asked, he said that he didn't expect to be in the film and that his future involvement with the series would be through conventions. He said he was quite young when he started on Highlander - he had been working in LA for a couple of years, trading on his young looks, even though he was in his twenties when he started on Highlander, which was his first long term job. He had learnt a lot during the first season, both as an actor and in dealing with the politics of being in a series. He felt his naiveté had both helped and hindered him, as he had gone along with things that he hadn't liked, which made for an easy life, but he was unhappy by the time they reached the Paris episodes, so he learnt to take more control of his situation. He found that if what you were suggesting was to further the character and the story and not your own ego, people would listen. He felt that he had now become a stickler if things weren't right. He felt that he still had to tread lightly around writers, as they were an "interesting breed", but he's become a writer himself, having finished developing a script for a pilot with two writers in LA for a modern day action show.
He had been a Campbell's Soup kid, but had become disillusioned - particularly when found that they got hot water and not soup to drink! He hadn't given acting much thought until he needed a Humanities credit when he was at college at Duke University in North Carolina and had enrolled in an acting class. He didn't keep the journal that the students were required to and got roasted by the teacher, who gave him an ultimatum - he take the class seriously and audition, or he'd be failed. He auditioned and found that he liked acting, which made him get more into it. He supported himself one summer by appearing in summer stock, initially treating it as a bit of a joke, but taking it seriously by the end and deciding it was a great way to live by the time he went home to New York.
He said he'd never been directed by Adrian - officially - and joked that this was a deliberate decision by the producers in order to preserve their friendship. He liked the episodes that Adrian had directed and likened their relationship to the one between Duncan and Richie, especially during the first season. Adrian, who had already done series TV, took on the role of a Big Brother and helped Stan get to grips with the politics on set. Stan said he learnt a lot from Adrian, even when he wasn't being "taught", but just by watching.
He talked about his appearance on Friends, which he found fun, but nerve wracking. He had just returned from Paris and wasn't familiar with the show, which had piqued the cast a bit. He later found out that he had been brought in to replace an actor who hadn't worked out, which left him short on time. Normally, Friends rehearses for a week before live filming before an audience, but Stan was cast on Friday for Tuesday filming. He had a disagreement with the director over how to handle the material, but after his way got a laugh first time, they let him do things his way. For those interested in such things, he knows he wasn't wearing anything when he was in bed with Courtney Cox and he believes she wasn't, but as there was great concern lest she show anything untoward, he doesn't know for certain. He said his appearance on Friends has definitely opened doors for him.
He didn't do much of his own motor cycle riding in the show, as he isn't the rider that Richie is supposed to be, but did do some drive-by shots. He said that he got a lot of conflicting advice after The Darkness, including from Peter Davis and Bill Panzer, over whether Richie should change and become tougher or should remain the same. He feels now he should have gone with his gut and not changed Richie, but at the time he listened and did try different approaches, although he didn't want to become the mini-Adrian that some people wanted. He said preparation time is always an issue when you appear on TV and quoted his appearance in JAG, when he had no more than two days to prepare himself. There was no time for research, he had to deliver a performance based on convincing himself that he was the character, which he said is often all you have to work with.
He said the most difficult part of acting is the downtime when you're not working, but that when you are it's a great profession. When you work on film, you're pandered to, but when filming is over, you're nobody, which can be hard to adjust to if you're not comfortable with yourself. Asked what his ideal role would be, he said that he had liked "Somebody Up There Likes Me" and would like to play a middleweight boxer.